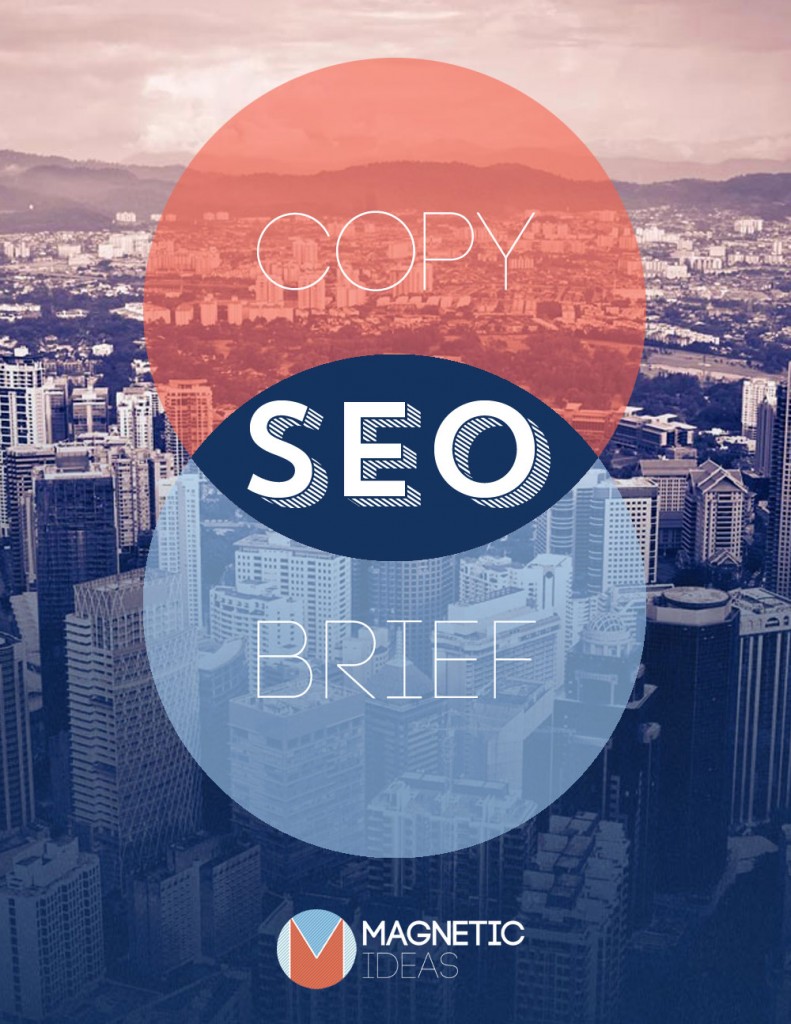 The SEO Copy Brief is an invaluable resource for content creators on the web. Use this worksheet as a framework to help you and your team strike the perfect blend of art and science required for effective web copy. Using this document can also help you establish a consistent content creation process across your organization.
Summary:
Effective web copy is comprised of usability and quality content. Write for humans (first) and then robots (search engines). Also, keep in mind most people scan pages, so organize the content accordingly by breaking up paragraphs with keywords and phrases. Make a promise to the reader in the headline and use the body copy to deliver that promise. Use this SEO Copy Brief as a guide as you write copy for the web.
Voice & Tone:
Before you type a key, it's important to give focused thought about your brand and your readers. Voice comes from the brand. It will remain consistent throughout your content day in and day out. Regardless of the brand, we recommend a human voice. By this, we mean one that is friendly, simple and free of any jargon. Tone, conversely mirrors the sentiment of your audience and should change accordingly. Therefore website content, email copy and social media copy should share the same voice but vary in tone. Bring the right tone and voice to your content, and it will attract, persuade and retain customers.
Structure:
Page titles (at least 4 words, less than 72 characters) should contain at least one
focused keyword/phrase
Keywords/phrases should appear in the 1st paragraph but no more than 5.5% density of
total words on the page
Body copy at least 200 words, centered around one or two keywords/phrases
If images are on the page, add alt-text
Use no more than one H1 tag
If the page is more than 300 words, use sub-headlines (h2, h3).
 Include one hyperlink for every 120-150 words of body content
(Example: 500 words should have 5 hyperlinks)
 If relevant, add interior linking to relevant pages on your website
Don't keyword stuff or spam with linking multiple time to same page
Download the SEO Copy Brief & Worksheet