Strategy
Strategies are driven by goals. We prioritize our work based on the factors that are most important to the project owners.
Marketing
We don't work in a silo or simply check items off a list. Our marketing solutions have real business value.
Development
Our process is grounded in the fundamentals of flexibility. We are adaptive to client needs and deliver on time and within budget.
Design
We utilize experience and established processes to create user-centered designs that are timeless and memorable.
Magnetic Ideas is an award-winning digital marketing agency with expertise in Search Engine Optimization (SEO), Social Media, and Online Advertising. We work with brands and organizations to create remarkable digital interactions and assets. We are a small collaborative team of strategists, online marketers, designers and content creators who know technology and how it should be leveraged to accomplish your business goals.
Principal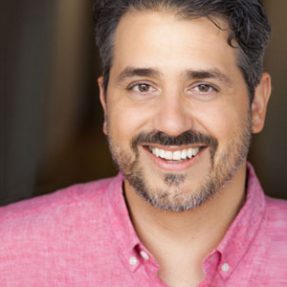 Jeff SanGeorge
Principal and Strategic Digital Marketer
Jeff SanGeorge is a digital marketing "jack of all trades." He designs, codes, writes and is an accomplished digital marketing strategist. Jeff obsesses (in a good way) about SEO, PPC and social media. As a founding partner of Magnetic Ideas, Jeff has 15 years of marketing experience and leads art and technology for Magnetic's projects. Prior to Magnetic, Jeff started and grew Connect Marketing & Design, one of the Triad's leading small business and nonprofit marketing firms. When he's not slinging pixels, Jeff can be found in the kitchen cooking something up gluten free with his wife and three kids.