It's in the way you package it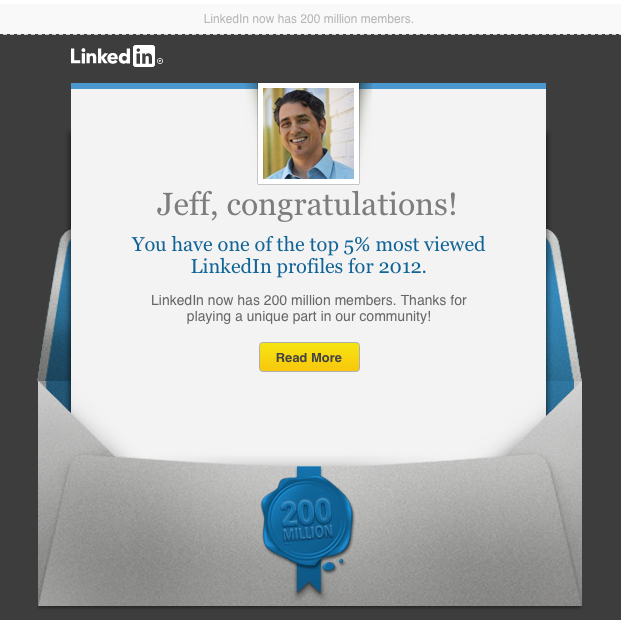 I received the above in an email today. I've worked hard at growing my network on LinkedIn.com. so my initial reaction was sanctification and a little bit of pride.. Then I saw the number on the top. LinkedIn now has 200 million users, Great.
Then I did the math.
If LinkedIn has 200 Million users, they the top 5% is comprised of 10 million profiles. That means that Linkedin sent this 5% message to 10 million people.
Not so "special" if you put it that way.
Would I have had the same reaction if the message was "You're in the top 10 Million Users on LinkedIn!"
I think not. It's all in the way you package it.