Joy and Peace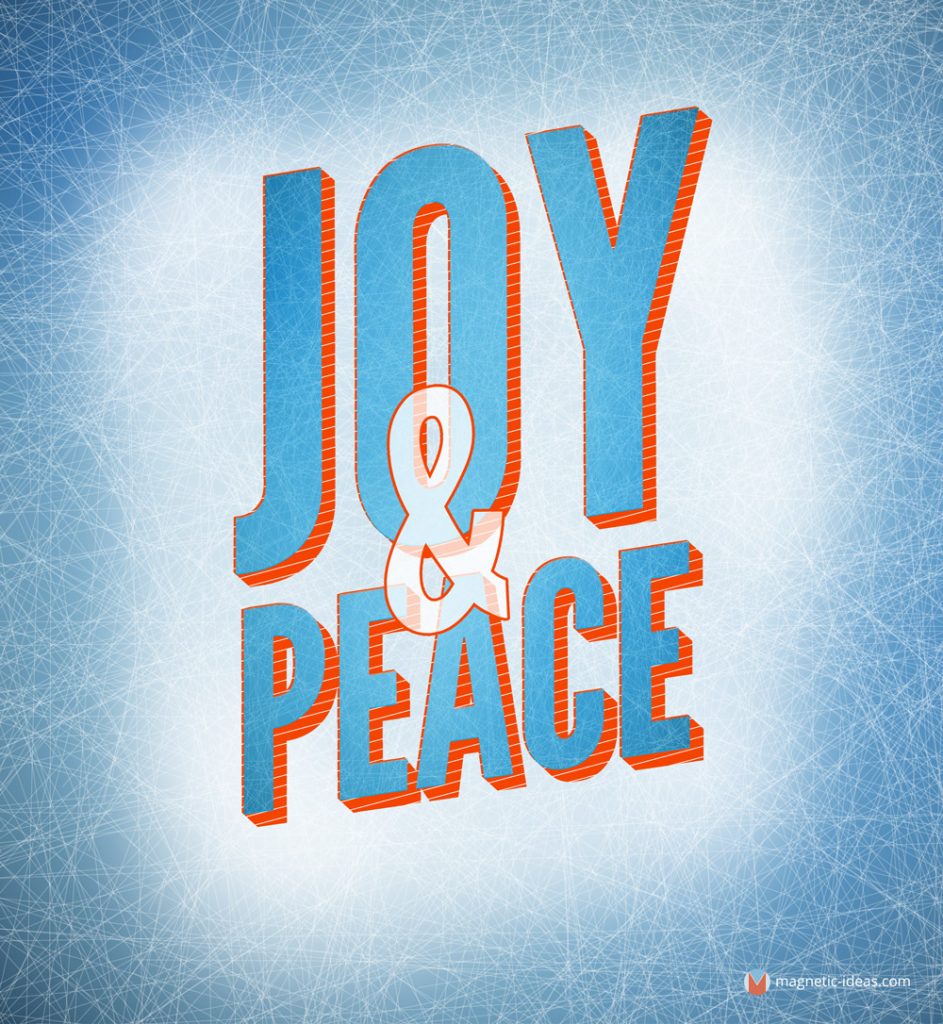 How would you describe the holiday season in just a few words?
This is pretty much the exercise that I went through while writing and designing this year's Magnetic Ideas Holiday cards. How does one encapsulate the entire holiday season in such a small window? What two words would you choose?
Here are the words I choose:
Joy
When I think of the Holidays, I think of children and the unabashed joy and wonder that they experience on Christmas. The joy of uniting with loved ones. The joy of both giving and receiving of gifts. The music. The food. All of these things bring out the joy in life.
Peace
Sitting by the fireplace, slowing sipping a libation. Reading a book to children. The soft glow of holiday candles and lights. A walk on a path in the gently falling snow. Stealing away on an empty sofa to read a book. These are all images that come to mind at this time of year. The holidays allow us to take time off. Everything seems to slow down and let us reflect on the good things in life. People become more spiritual and their hearts open up a little.
I love the way that it is expressed in the following quote:
"What is Christmas? It is tenderness for the past, courage for the present, hope for the future. It is a fervent wish that every cup may overflow with blessings rich and eternal, and that every path May lead to peace." Agnes M. Pharo
Wishing you all a Holiday Season full of both Joy and Peace!