Lucky 13 Marketing Tips
Jump-start your marketing with these informative tips
1. A Press Release tells who, what, why, where and when in the first paragraph. Put most of the weight up top.
2. Invest/swap for professional edgy or fun photos of yourself for marketing pieces, avoiding stiff head-shots, so as to appear approachable
3. Have logos designed professionally, avoiding clip art. You will be found out!
4. Avoid cheesy, cute, or hard-to-read fonts (i.e. comics sans). How do they read from the street at 45 MPH?
5. Find a mentor. Pay for the lunch.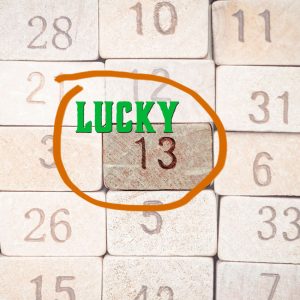 6. Upgrade your website- use a Content Management System (like WordPress or Joomla) so you don't have to pay someone to update your site for you!
7. Buy several domain names and "point" them to your web site including common mis-spellings for your site name. Don't forget to buy your own name too i.e. yourname.com
8. Speak or teach locally in exchange for a trade show booth. Offer to host a cocktail meet-n-Greet. Capture names.
9. Write tips and articles for local publications, or for online publications in exchange for a bi-line, photo and a link to your website. You retain ownership (as it was donated after all) and resell to online sites.
10. Utilize virtual grand openings online, or on location, announcing it with a press release. Ask for food, coffee and wine donations in exchange for a mention. Starbucks and Panera are stars for this, great folks.
11. Join Twitter and LinkedIn. Post a tip or a link daily. This is free advertising, getting your brand onto cell phones and computer screens of those who choose to "follow" you. Hello?? Priceless. Ask me how many people wanted this silly article?
12. Network, network, network. Look good doing it. Buy new shoes.
13. Save every business card you ever get. These are golden. Email each the next day saying how "nice it was to meet them".. Invites them to see your posts, blog or send them a bio of what you do, a sandwich, anything. Add them to your address book with a description immediately. Look for them on LinkedIn and invite them into your contact circle.
Guest post by Lisa Wynn
Lisa Wynn is the founder of Artisans Press, a full service boutique public relations and marketing firm. Lisa is a passionate business change agent, creative brain, niche finder, speaker and writer, specializing in personal and product branding strategies.